This is a sponsored conversation in collaboration with Kids Care Dental & Orthodontics. All opinions are mine.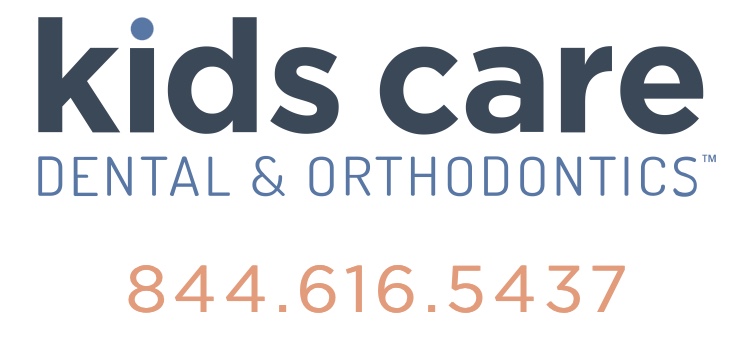 We all know how important good oral hygiene is for our overall health & well-being. I'm always reminding our teen to brush and floss his teeth. We make sure to schedule appointments to get his teeth cleaned twice a year. He also has visits to the orthodontist, and those can be quite stressful. Kids Care Dental and Orthodontics wants to take the stress out of dental appointments, and replace it with fun. Sounds good to me!
LESS FEAR, MORE FUN!
Have you ever heard someone say, "It's like pulling teeth?" The phrase describes something that's difficult to do, requires a lot of effort, or is unpleasant. Something that is "like pulling teeth" is usually exhausting and frustrating. You know what shouldn't be "like pulling teeth?" A visit to see your child's dentist!
Our entire family has dealt with various "dental issues." As a result, we've spent many hours in the dentist's chair. Let me tell you, getting our son into that chair is sometimes just like pulling teeth! 
That's why I'm so excited that Kids Care Dental & Orthodontics is opening new offices near us in February, including locations in San Jose, Livermore, and Sunnyvale. 
Kids Care Dental & Orthodontics is in the business of creating smiles, and now they are currently accepting new patients in their brand new, state-of-the art practices!
Here are the addresses: 
San Jose:

5253 Prospect Rd, San Jose CA 95129

Sunnyvale:

300 West Washington Ave, Sunnyvale CA 94086

Livermore:

3000 W. Jack London Blvd, Space A-1, Livermore CA 94551
Kids Care Dental & Orthodontics is known for their patient-focused doctors and kid-friendly staff, creating a fun, fear-free atmosphere for their patients. Their offices are equipped with video games, kid's movies, and their staff works hard to put little ones at ease. 
Kids who have fun at the dentist's office, are more likely to want to return for more visits! That's a good thing, because prevention is key to having a great smile, and healthy teeth & gums. But wait, it gets better.
We currently have to make several appointments for dental care. There's the dentist, the orthodontist, and the oral surgeon. Three different appointments, in three separate locations, all around town. Kids Care Dental & Orthodontics takes care of ALL your dental needs, in one convenient location. WHAT?!
That's right, from X-rays, to teeth cleaning, fillings, check-ups, orthodontics, and oral surgery – Kids Care Dental & Orthodontics handles it all! Their state of the art facilities have all the latest & greatest in modern technology. They are Covid-safe, so be sure to bring your face masks, wash your hands, and social distance! 
I'm excited to check out Kids Care Dental & Orthodontics. I know our son is going to feel less nervous about his dental visits, and that puts a smile on my face! 
If you're looking for kid-friendly dental care, in San Jose, Sunnyvale, or Livermore, give Kids Care Dental & Orthodontics a try. 
Replace your child's dental fears with fun, at Kids Care Dental & Orthodontics! Go to KidsCareDental.com to learn more. 
The post appeared first on Mixed Blessings Blog.
This content was originally published here.